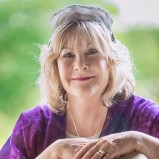 Rabbinic Pastor Cantor Lisa Levine
Co-President
Lisa Levine is a nationally known cantor, composer, author, poet and recording artist. She earned a BA from UCI and received Ordination from HUC-JIR DFSSM. Lisa is the author of "Yoga Shalom" & prayer voice of "Hebrew In Harmony". Her latest CD "Bridge To Peace" promotes healing & peace. Ordained by ALEPH Alliance in 2018 as Rabbinic Pastor, Lisa is a JSSA Chaplain and Religious Leader of Seaside Jewish Community in Rehoboth DE.
Chaya Lerner
Co-President
Chaya Lerner is a third year Rabbinic Pastor student with ALEPH Alliance for Jewish Renewal. She serves on the Rabbinic Pastor Association as its secretary. She holds a Masters in Social Work from Barry University. She works with Holocaust survivors. She lives in Miami with her spouse, Nancy and black lab, Jake. She is originally from New Orleans, La. She attends Temple Israel of Greater Miami and has served as Gabbai.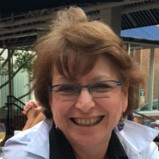 Shayndel Kahn
Board Member at Large
Shayndel Kahn is an ordained Rabbinic Pastor, Spiritual Director and interfaith hospice chaplain. She is also a certified HeartMath coach and trainer helping people to find peace inner ease and balance amongst the chaos. She uses therapeutic music to the dying and dementia patients and also teaches music and dance therapy to dementia patients in a variety of nursing home and memory care units. She loves to dance, sing, be among the trees and be very silly!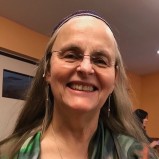 Katyah Gohr
Board Member at Large
Reb Katyah Gohr was ordained as a Rabbinic Pastor in January of 2016. She had started out in ALEPH as a cantorial student but fell in love with hospital chaplaincy during her first unit of clinical pastoral education. She then entered the Rabbinic Pastor program where she could learn the skill set necessary to follow her calling. After two years of residency she became a staff chaplain at a 900-bed acute care facility in Eastern Pennsylvania where she still serves. She views her role as companioning patients, families and staff through life altering events, helping them to navigate a "new normal" as a result. Additionally, she serves a mid-sized Reform congregation as their part time Cantor, a role which adds much needed balance to the stress of her chaplaincy. Music has been a part of her life for as long as she can remember, and the joy of providing music for services and lifecycle events reminds her that life consists of much more than crisis, that hope still exists in this world. She shares her home with her 4 dogs, a multitude of musical instruments and a host of exotic critters.
Rabbinic Pastor Sandra Wortzel
Past-President
Rabbinic Pastor and Expressive Arts Therapist and Educator Sandra Wortzel grew up in NYC and has been a desert dweller in Tucson, AZ since 1975. 'Reb Sandra' was ordained as a Mashpiah and Rabbinic Pastor through ALEPH Alliance for Jewish Renewal Ordination programs. Sandra is a Hospice Chaplain, lifecycle officiant and spiritual director. Sandra is a graduate of the Kol Zimra Hebrew chant leadership training. She is the Assistant Director of the AOP Rabbinic Pastor Program and is on the Mashpia and Hashpa'ah faculty of the AOP. Sandra encourages seekers to express their spiritual yearnings through arts exploration in spiritual direction, creative ceremonies and workshops – uniting spirituality and the arts.
Rabbinic Pastor De Herman
Past-President
Rabbinic Pastor, Mashpi'ah, and Sage-ing Mentor, De Fischler Herman has served 10 years as hospice chaplain. She co-chairs the Rabbinic Pastors Association and is a "champion" of the Center for Medicine After the Holocaust. De is an artist, writer, educator, gardener, bicyclist, and mother. She lives with her husband and cat in Takoma Park, Maryland.
Contact Us
Find a Rabbinic Pastor in your area or just ask us a question